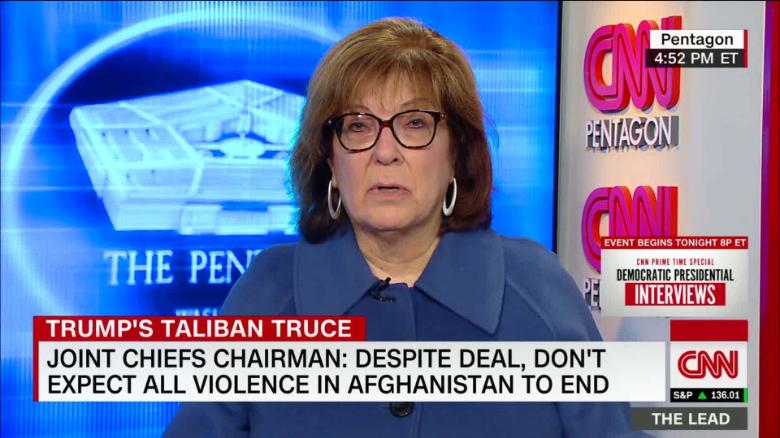 (CNN)In the month following the signing of the Trump administration's peace deal with the Taliban, the insurgent group increased its attacks on America's Afghan allies to higher than usual levels, according to data provided to the Pentagon's Special Inspector General for Afghanistan Reconstruction.

"The signing of the U.S.-Taliban agreement followed a successful week-long 'reduction in violence' by U.S., Coalition, Afghan government, and Taliban forces. However, immediately afterwards, the Taliban increased its attacks on Afghan security forces," John Sopko, the Special Inspector General for Afghanistan Reconstruction, wrote in his introduction to the SIGAR

quarterly report

.

The US-led international military operation in Afghanistan told the inspector general that from March 1 — 31, "the Taliban refrained from attacks against Coalition Forces; however they increased attacks against (Afghan National Defense and Security Forces) to levels above seasonal norms."

"Although not all such attacks are expressly prohibited by the text, U.S. officials had said they expected the level of violence to remain low after the agreement came into effect," Sopko said.
Source: New report says Taliban attacks higher than usual following US-Taliban agreement – CNNPolitics