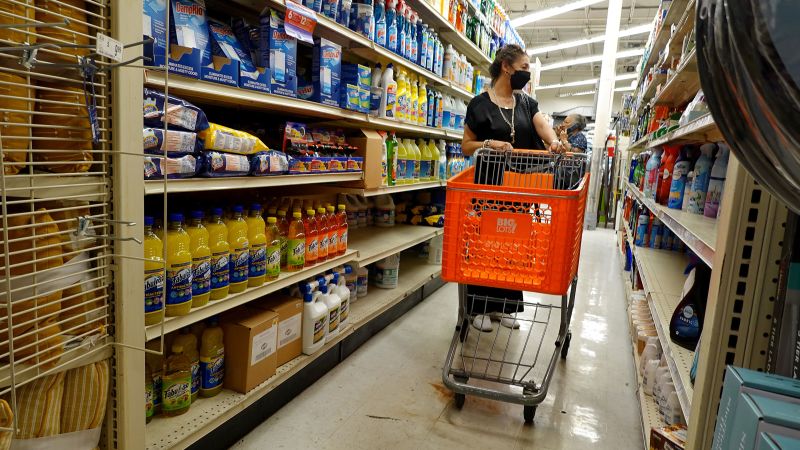 Washington, DCCNN — Florida is America's inflation hotspot because of a persistent problem with sky-high housing costs.

The Miami-Fort Lauderdale-West Palm Beach area has the highest inflation rate of metro areas with more than 2.5 million residents, with a 9% inflation rate for the 12 months ended in April.

That's more than double the national average of 4%, according to data from the Consumer Price Index. The Tampa-St. Petersburg-Clearwater metro had the third-highest inflation rate in the country, at 7.3% for the year ended in May.

Other metro areas, however, have seen some welcome progress. Minneapolis had an inflation rate of 1.8% in May from a year earlier, the lowest of the 23 metro areas for which the Labor Department publishes inflation data. Urban Hawaii had the second lowest inflation rate at 2% — mirroring the Federal Reserve's target for its preferred inflation gauge, the Personal Consumption Expenditures index.

In Florida, the state's growing population has been pushing up inflation — particularly via housing costs. It's a trend that accelerated during the pandemic, when remote work gave some Americans the freedom to relocate, economists say.

"A lot of people are still coming to Florida because the economy is really strong, and many like the fact that we don't have an income tax like in New York, for example," said Amanda Phalin, an economist at the University of Florida. "And in places like Miami, we're seeing a lot of real estate demand from non-Floridians or non-American investors — generally wealthy folks who want to have a nice home here."

Florida's population grew the most of any state from July 2021 to July 2022 because of domestic migration, according to the Census Bureau's latest estimates. During that same period, Florida also had the fastest population growth by percentage, the first time it has notched that top spot since 1957.
Source: Florida is now America's inflation hotspot | CNN Business